Our engineers have a passion to make a difference in the world and keep people safe. Learn about their roles, why they became engineers, what they enjoy about being engineers, and advice for the next generation of engineers.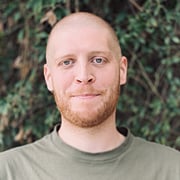 Tom Brook
Applications Manager
University of Southampton, BEng, Mechanical Engineering
In my current role, I find it rewarding to see what started as a conceptual design and how it moves through the engineering process into production. Early on in my career, a mentor encouraged me to assist him with a test program. This taught me a great deal of the science behind fire testing and to become familiar with the test standards and requirements.
A piece of advice I would give to anyone coming up in the engineering field is to make sure you balance the hands-on practical experiences with the classroom theory – sometimes getting your hands dirty is the best way to learn.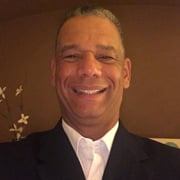 James Cash
Program Manager
University of Maryland University, M.S., Technology and Project Management
Southern Illinois University Carbondale, B.S., Industrial Engineering Technology
For 30 years I served in Air Force Aircraft Maintenance Operations management which included tactical and strategic level program and project management. When deciding what degrees to pursue, I wanted an educational path that I could directly associate my Air Force experience. At Firetrace International, I transform ideas into reality and troubleshoot problems.
For those wanting to pursue engineering, do not take the curriculum for granted. Also, consider taking some management and leadership courses, it will pay off in the future.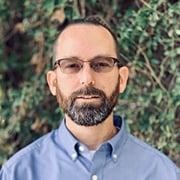 Brian Cashion
Applications Engineering Manager
Purdue University, B.S., Mechanical Engineering
What I like about being an engineer is developing new products and/or product improvements and seeing those products being used to save lives. I also find it rewarding to be in a position where I can help guide younger engineers to have success in the projects they are assigned.
My advice for students concentrating on STEM, learn problem-solving skills.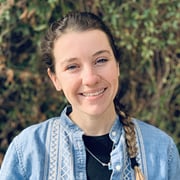 Ricki Contreras
Applications Engineer
Arizona State University, M.S., Biomedical Engineering and B.S., Biomedical Engineering
Finding a solution through designing and testing new products is the most exhilarating part of my current position. An important part of this role is to understand the customer's perspective and determine what is needed to support the business. I gained those skills while serving as a sales operational engineer where I interacted with customers and learned how businesses function.
If you are considering an engineering degree, it will lead to many opportunities and types of positions.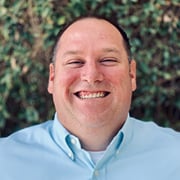 Marc Dinovo
Senior Applications Engineer
Arizona State University, B.S.E., Engineering, Mechanical and Aerospace
As an engineer, I find it truly rewarding to own a specific project from cradle to grave. The work gives me a great sense of accomplishment when we win new business or complete a project. Our products help protect against fire and we take great pride in educating young engineers in the fire industry.
My advice to STEM students it to focus on finding a discipline that you are passionate about and let that drive your future.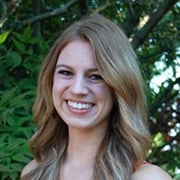 Melissa Emerson
Senior Market Segment Manager
North Carolina State University, B.S., Chemical Engineering
My engineering degree gave me the ability to understand technical information and issues while working in a strategic marketing environment. With an engineering degree, you can do almost anything. The best thing about the degree is the way it teaches you to think, which you can apply to almost any area of business and be successful.
I studied chemical engineering because my high school chemistry teacher taught me to love chemistry and encouraged me to investigate engineering school. I think that was one of the biggest influences on my career path. If I hadn't gone in that direction, I wouldn't be where I am today.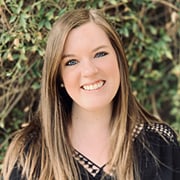 Sara Gubrud
Quality Engineer
University of Arizona, B.S., Neuroscience
Arizona State University, B.S., Biomedical Engineering
I wanted to become an engineer because I like to solve problems and find different ways to overcome challenges. While interning at medical products manufacturer, I was exposed to quality engineering which introduced me to a career path that I didn't realize even existed.
There are so many different career paths that become available with an engineering degree. You can pursue whatever interests you and move around within the field.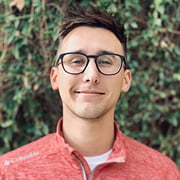 Easton Jacobsen
Project Manager
University of Nebraska-Lincoln, B.S., Mechanical Engineering
The most exciting thing about the projects I work on is that no two projects are ever the same. Each presents its own set of challenges for us to overcome. It's like finishing a puzzle and I love puzzles. As an engineer, I get to solve puzzles all the time!
If you are pursuing an engineering degree, engineering does not have mean having to sit at a desk doing math from 9 a.m. to 5 p.m., unless you want it to be. An engineering degree can open doors for you in almost any industry and work environment in the world.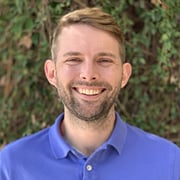 Nathan Martian
Quality Engineer
Lehigh University, B.S., Materials Science and Engineering
On a daily basis, I have a direct impact on the quality and delivery of products designed to mitigate loss of life in critical applications. We have customers all over the world and they have unique certification requirements, including regulatory bodies. We currently register with over a dozen of these quality organizations worldwide, all with their own challenges and requirements.
A valuable lesson I learned and would pass on to current STEM students is to keep your core textbooks. You will thank me in a few years!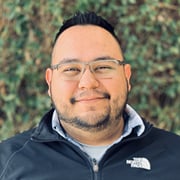 Jacob Largo
Applications Engineer
Arizona State University, B.S.E., Mechanical Engineering
Engineering challenges me and I find myself in situations that I am not entirely familiar with. These situations allow me to expand my knowledge on new concepts and bring innovative ideas that may have not been thought of before. This makes me appreciate working with our military customers directly on each program and seeing the reality of the things we are protecting in the field.
My high school math teacher helped me realize my dream of becoming an engineer by showing me how cool math can be and how it applies to real-world applications. I take this wisdom and actively preach that anyone even slightly interested in engineering takes the plunge and pursues a degree in an engineering field that interests them.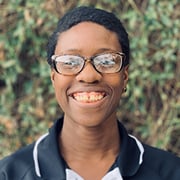 Lynette Salik
Applications Engineer
Arizona State University Polytechnic Campus, B.S.E., Mechanical Engineering Technology
Engineering was a logical path for me. I was a curious kid and always wanted to know more about how things worked so I would take them apart. As an engineer, I get to solve problems and make something that wasn't there before. I have also found that your job title won't begin to cover what you actually do.
In my spare time, I like to introduce kids to science and engineering through the National Society of Black Engineers (NSBE) programs. People don't always get to see how science/engineering fits into daily life, but when they do, they start to think about how they could be a part of it.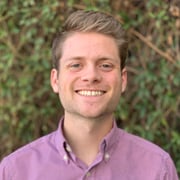 Tyler Scheviak
Market Development Manager
North Carolina State University, B.S., Biomedical Engineering
I am a recent graduate and participating in the Halma Future Leaders Program where I spend time making an impact at four different Halma companies. This program allows me to learn how different industry sectors approach business activities and learn best practices. At Firetrace International, I have enjoyed learning about the business and having conversations with people, especially when that leads to developments we can incorporate into our products.
For all you engineering students, there will be some long nights and stressful exams but that far outweighs the impact you will make on the world one day. You will gain a vast and marketable set of skills helping you in both your career and in life.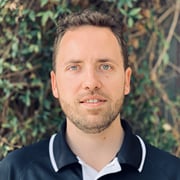 Zach Smith
Applications Engineer
University of Arizona, B.S., Materials Science and Engineering
I have always enjoyed the hands-on nature of my position along with the diverse work I have involved in. I can take something that is just an idea floating in my head and creating something I can actually hold in my hand. It is exciting going through the process from idea creation to functioning products.
When it comes to engineering, one must enjoy problem-solving and have a decent amount of tenacity to follow through. Some problems take longer to figure out than others. It seems none of the things I have worked on or products I've developed have worked properly until the fourth or fifth iteration.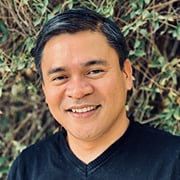 Joe Sombilla
Standard Work Engineer
University of St. La Salle, B.S., Electronics and Communications Engineering
I am currently working on a Kaizen event to improve efficiency and quality while increasing capability. Having knowledge in Six Sigma has helped me establish and improve the efficiencies, capabilities, and quality of our products. I enjoy the challenge of finding improvements to implement and seeing what positive effects it has on the overall company.
Studying STEM will lead students to a wider spectrum of challenges and opportunities.